Holiday let business in Scotland sets itself apart from the competition and gives increased booking confidence to guests with Cancel Cover.
Knoydart
Knoydart Hide and Knoydart House Studio Room offer the epitome of holiday luxury in the Scottish Highlands. Remote wilderness retreats that can only be accessed by boat, with high end finishing touches, they are the perfect venue for special occasions, and come with a personal concierge service to make the experience even more opulent.
Guests can enjoy a digital detox in the beautifully secluded surrounds of ancient woodlands whilst taking in the breath-taking views of Loch Nevis. With local community amenities including a seafood restaurant and pub, and an abundance of nature and wildlife activities on their doorstep, guests have plenty to keep them occupied – including private use of a hot tub and sauna.
Delivering a 5* service
As part of her commitment to offering guests a 5* service, in addition to the luxury accommodation in a unique location and personal service, owner Jackie Robertson wanted to give guests the flexibility to cancel their booking should they need to, without feeling the pain of losing their money. Knoydart therefore chose to offer cancellation refunds within their booking terms, giving guests extra confidence when booking their stay.
Cancellations at the Knoydart properties are rare, which Jackie puts down to the desirability of the stay. With customers booking 18-24 months in advance, guests don't want to miss out on their experience.
Unexpected market turmoil
In 2019, the Covid-19 pandemic resulted in holiday let owners, including Knoydart, taking a big financial hit. Travel and holiday bans were enforced by the government, and holiday let owners lost bookings overnight due to unforeseen cancellations. For holiday let owners that were offering refunds to guests, their businesses face extreme pressure whilst they were refunding confirmed bookings and unable to generate fresh revenue from new bookings.
Keen not to let this impact her terms to her guests and force her to withdraw her protected cancellation policy, Jackie sought insurance that would offer financial protection to the business by covering any refunds to guests should they have to cancel their holiday. The cover she found saved the day during lockdown 2, as all of the subsequent cancellations as a result of a second travel ban were protected, meaning that her business could claim for its lost revenue.
The insurance product was, however, noted as complicated and a clunky procedure for both the guests and Jackie to go through when a claim was made. And when their insurer withdrew the insurance product from the UK market in early 2021 when it became an unviable product, Jackie was set on finding protection for both her guests and her business from another provider.
Cancel Cover to the rescue
Cancel Cover, the cancellation insurance from Policy Powerhouse, was made available to the open market mid 2022, at which time Jackie had been actively seeking a replacement policy. The only provider to offer cover of its kind to holiday let owners, she didn't think twice about signing up.
Cancel Cover offers the benefits of:
A simple claims processes for guests and holiday let owners
Refunds of up to 95% for guest cancellations 60-2 days prior to the start of the booking date
100% reimbursement to the holiday let owner for refunds given.
Claims for booking cancellations for any reason other than as a result of terrorism, war, epidemic or pandemic.
Protection for multiple properties under a single policy for easy administration.
Booking confidence for Knoydart
With Cancel Cover, Jackie has now secured peace of mind for her guests and business. The insurance allows the business to continue to offer favourable booking terms, gives guests booking confidence and, when required, a refund of their costs without it impacting the business's bottom line. It has proven to be a win-win solution for both parties.
Jackie has gained the benefits of:
Booking protection for both parties
Guest booking confidence
A continued high-end service – looking after customers from the start to the end of their stay without any quibbles over cancellations
Always putting the customer first with a reassuring, customer centric ethos.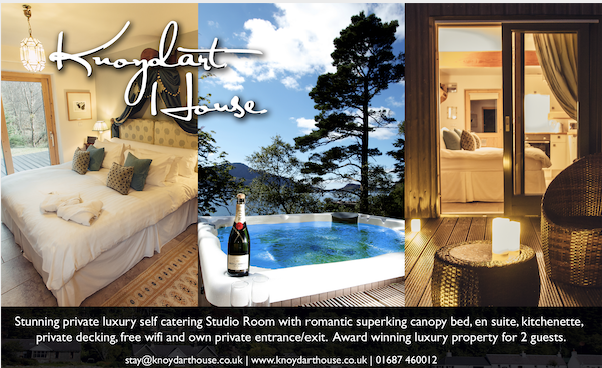 "Knoydart is all about offering our customers an experience that they'll remember– where they can stay with us and enjoy a 5* luxury break away. Cancel Cover has helped us to continue to offer our exceptionally high level of service to customers, and we'd recommend it to holiday let owners looking to give their customers more confidence with the booking process."